Contact Us
*Any appointment requests not regarding Tax or Accounting services that MPO & Co.
provides will be marked as spam and immediately deleted.*
Peter Oliva, CPA, Notary Public
Partner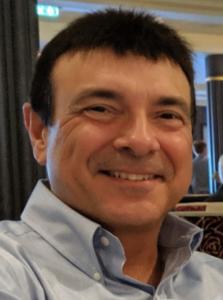 Direct Number
847-963-4850
ext.
Mobile
847-606-0177
ext.
Email:
Loading Email...
Peter Oliva is a member of the American Institute of Certified Public Accountants and a member of the Illinois CPA Society. He received his BSC at DePaul University in Chicago, Illinois in 1980. He is a licensed CPA in the State of Illinois with over 30 years of experience in taxation and public accounting in the Chicago Metropolitan area. His areas of practice include: small business consulting, tax planning and preparation of individual, corporate, partnership, estate, trusts and gift tax returns, multi-state taxation issues, client representation with IRS and state agencies, audit, review and compilation engagements. Peter is exceedingly skilled in many distinguished accounting software packages including, but not limited to QuickBooks, MAS90, and Peachtree.